MEMORANDUM OF UNDERSTANDING WAS SIGNED BETWEEN AGENCY FOR ACCREDITATION OF EDUCATIONAL ORGANIZATIONS AND PROGRAMMES "SAPATTUU BILIM"ANDAGENCY FOR QUALITY ASSURANCEINHIGHER EDUCATION AND CAREER DEVELOPMENT (AKKORK)
30.08.21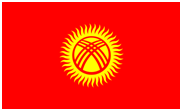 On August 27, 2021, Director of Agency for Accreditation of Educational Organizations and Programmes "SapattuuBilim" BostonovaParida and Director of Agency for Quality Assurance in Higher Education and Career Development (AKKORK) Soboleva Erika signed a Memorandum of Understanding.
The agencies are planning to facilitate the development of the educational programmesquality and encourage the sustainable development of educational organizations. Cooperation in this direction will help enhance the prestige of educational programmes in European and other countries, which will further increase the number of students taking part in international academic mobility programmes.
Erika Soboleva noted: "2021 has become a year of transformations and awareness of the changes that the pandemic has brought to us. It is more important than ever for the Quality Assurance community to share experiences and lessons learned during this time. In turn, AKKORK and Sapattuubilimwill share best practices with colleagues from different countries. "